Why use CRM?
Wikipedia has sucsinctly summarised the essence of CRM:
Customer Relationship Management (CRM) consists of the processes a company uses to track and organise its contacts with its current and prospective customers*. CRM software is used to support these processes; the software system can be accessed, and information about customers and customer interactions can be entered, stored and accessed by employees in different company departments. Typical CRM goals are to improve services provided to customers and to use customer contact information for targeted marketing. [See full article from Wikipedia]
* The term Customer is used most frequently, but the same principles apply to tracking suppliers, contractors and other business relationships.
Basically, software is on hand to assist with the day-to-day interractions between your business and staff and all other companies and people with whom they come into contact in a business contact.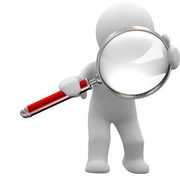 At it's most basic, a CRM application should allow:
A central point to store company and contact information in an easy to access manner
Allow a simple method of updating so the details are reliable and accurate
Allow the tracking of key events, like conversations, letters, emails, etc.
Provide a summary of the current situation between your organisation and any customers
This approach, when used consistently for all contacts, relies less on a person's memory and commits more to a searchable database where leads can be followed, people contacted on time and business efficience increased.
More information: