UKCRM Business Edition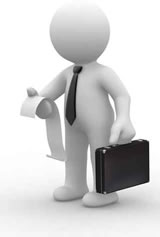 The Business Edition provides a feature rich web-based CRM application, which includes:
Track the details for an unlimited number of companies or contacts
Associate multiple contacts to a company and multiple companies to a contact
Track all activity for companies and/or contacts, including phone conversations, letters, emails, quotations, orders, support logs and simple notes
Provide a status to all activities and events to assist with prioritising
Log in from any web browser anywhere Worldwide
Get status updates and key event reports by email
Multiple logins on a single username
No advertising links
The multi-user edition also allows concurrent logins on different usernames. This provides additional benefits:
Mark an event or activity for a specific person's attention
Follow up activity by user
Have shared and private companies, contacts and events (not hidden from administrator) for tracking management contacts
Take ownership of a company, contact or events
Use notes for colaborative working when working in geographically different locations
UKCRM is still under development (February 2009).
Please subscribe to our mail list and we will notify you when the application is ready. The Free Edition will be ready first, which will allow extensive testing.
More information: